On the evening of October 4, 2020, at the Appreciation Ceremony "Typical Entrepreneur of Vietnam – ASEAN 2020" taking place at the Hanoi Opera House, An Hoa Phat Car Rental Co., Ltd. is honored to be one of units were named in the category of "ASEAN Typical Enterprises 2020" for their contributions to the cause of ASEAN and global economic development.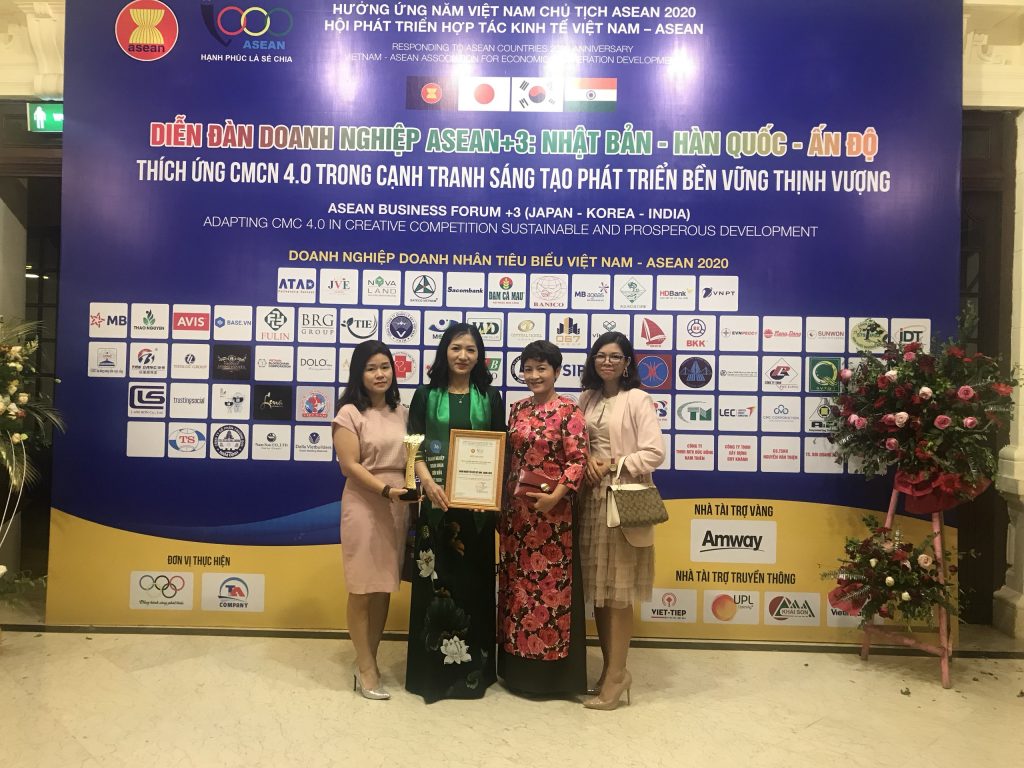 Through a process of relentless efforts and efforts, An Hoa Phat Car Rental Co., Ltd. was honored to win the "Typical Enterprise of Vietnam – Asean 2020" in a well-deserved manner.
On the evening of October 5, Ms. Nguyen Thi Thanh Thuy – Director of An Hoa Phat Car Rental Co., Ltd (Avis Vietnam) represented the company, attended and received a certificate of merit and a trophy with the logo for "Enterprise". Typical industry in Vietnam – 2020″. This is a prestigious and noble award – The program is co-organized by the Ministry of Planning and Investment, the ASEAN National Committee, and the Central Committee of the Vietnam ASEAN Economic Cooperation Development Association (VASEAN).
This award is a recognition for all the tireless and persistent efforts of the Board of Directors, employees, drivers, etc., who have devoted their wholeheartedness to the work, and the strong investment in the team. , constantly improving, giving ideas and changes to bring customers quality moving solutions.
This is also a great encouragement for Avis Vietnam to be determined to strive for higher goals and achievements in the coming years.